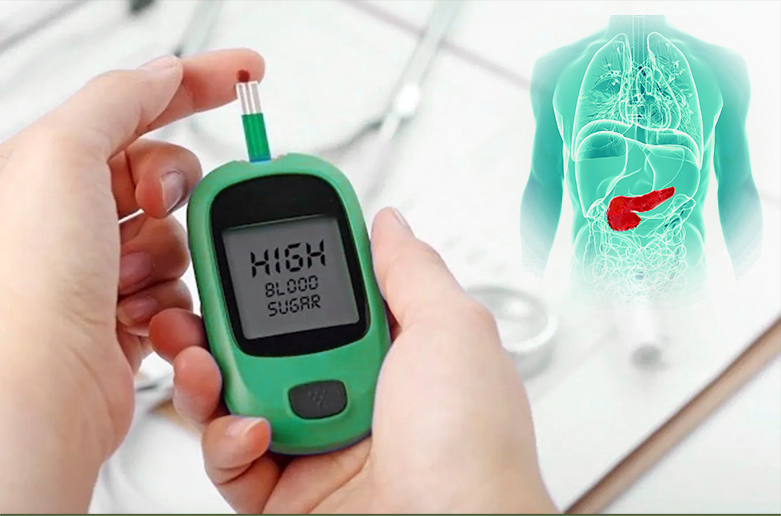 What is Diabetes?
Diabetes, often known as diabetes mellitus, is a group of metabolic diseases in which a person's blood glucose levels are abnormally high due to inadequate insulin manufacturing by pancreas, or because the body's pancreatic cells do not respond to insulin efficiently, or both.
1 out of every 4 diabetics is unaware of their condition. Diabetes is estimated to affect up to 79.4 million individuals in India by 2030, more than doubling from 171 million in 2000 to 366 million in 2030.
Pre-diabetes is a condition in which a person's blood glucose levels are higher than normal but not high enough for type 2 diabetes to be diagnosed. Diabetes mellitus is classified into three types:
Type 1 :- Diabetes Mellitus/ Insulin Dependent DM/ Mahumeha
Type 2 :- Diabetes Mellitus/ "Non-Insulin-Dependent DM/ Ikshumeha
Gestational Diabetes
Diabetes as per Ayurveda
Ayurveda is frequently seen as a comprehensive approach to health since it considers the individual's mind, body, and soul. Diabetes is often caused by a mix of factors, such as lifestyle, environment, genetic (karmic), and dietary factors. Prameha is a disease caused by vitiation of the Kapha and Meda doshas. There are twenty different types of Pramehas, which are classified into three groups: Vataja, Pittaja, and Kaphaja..
Vataja Prameha is considered a subtype of Madhumeha. Madhumeha's specific lakshana has been defined as "Mutre abhidhavanti pipalikashcha," which means that blood sugar levels rise over normal levels, and sugar may also be detected in urine. Diabetes is classified as a Maharoga (major illness) i.e. it is not only resistant but also provides treatment challenges since it affects the majority of the body's systems.