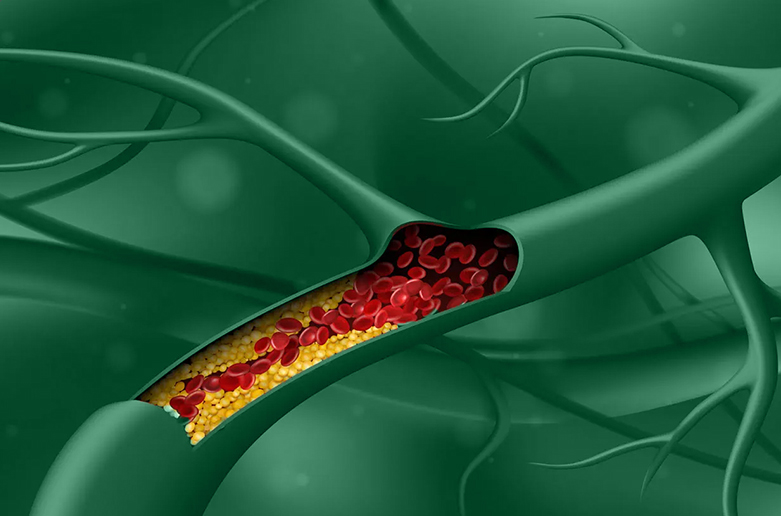 What is Cholesterol?
Cholesterol is a waxy substance circulating in the blood. There are two sources of cholesterol. Our body produces all the necessary cholesterol in the liver. The remaining cholesterol in the body is obtained from animal-based foods. The risk to the health grows as the blood's level of cholesterol increases. Heart disease and stroke are two cardiovascular diseases that are made more likely by high cholesterol.
LDL cholesterol, which is bad, and HDL cholesterol, which is good, are the two types of cholesterol. The risk of cholesterol slowly building up in the inner walls of the arteries that supply the heart and brain increases, if there is too much of the bad kind or not enough of the good kind. Hyperlipidemia is one such dietary condition that has been linked to a variety of diseases, including cardiovascular disease, metabolic syndrome, and even hypertension.
Cholesterol as per Ayurveda
Hyperlipidemia is explained in bits and pieces in Ayurvedic literature under the general umbrella of Sthaulya-Medoroga. According to Ayurveda, one of the primary causes of all diseases is food. This is primarily due to Mandagni's effect on improper food digestion.
The term "cholesterol" is not used in Ayurveda. According to Acharya Charaka, continuous ingestion of causative factors aggravates Kapha dosha and Medodhatu due to similar properties, and this increased meda obstructs the srotas, causing vata to move in kostha to become hyperactive and stimulate agni. Agni digests food quickly, while vitiated or hyperactive vata absorbs it quickly. While there is no specific terminology for hyperlipidemia, it is pathophysiologically identical to Asthayi Medo Dhatu Vriddhi.