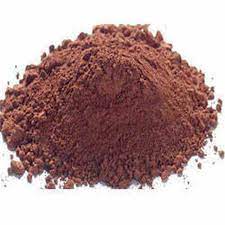 SCIENTIFIC NAME: Iron calx (Metal & Mineral based)
HINDI NAME: Lauh, Loha
ENGLISH NAME: Iron
SHORT DESCRIPTION
Lauh bhasma is a herbo-mineral preparation comprising micro-fine iron particles along with aloe vera and cow urine. It has a nutritional taste of sweet, sour, and bitter makes it difficult to digest and has a cooling effect on the body. Because of its pitta balancing properties, it is used to treat issues caused by the iron shortage, such as anaemia, sexual dysfunction and general weakness. Loha Bhasma is typically used in conjunction with other ayurvedic medications as a mixture as it is heavy to digest.
USES & HEALTH BENEFITS
Natural Iron supplement

Aphrodisiac action

Improves strength and stamina

Enhances libido

Improve male sexual dysfunction.

Cures premature ejaculation
PRECAUTIONS & SIDE EFFECTS
Avoid if having digestive issues like gastritis or constipation.

Avoid self-medication or excessive use of Loha Bhasma.

When used at the recommended dosage, Loha Bhasma is a safe and well-tolerated drug.

Constipation, diarrhoea, upset stomach, black faeces, and nausea are some of the side effects of Lauha Bhasma.
HOW TO USE
To treat conditions such as anaemia, the combination is generally used with Ghee or Honey.

Take 125-250mg twice a day with Ghee or honey, once or twice a day, in combination with other Ayurvedic medicines, or as advised by a physician.

The dose should not exceed 30 mg and should not be taken for more than 45 days.